About me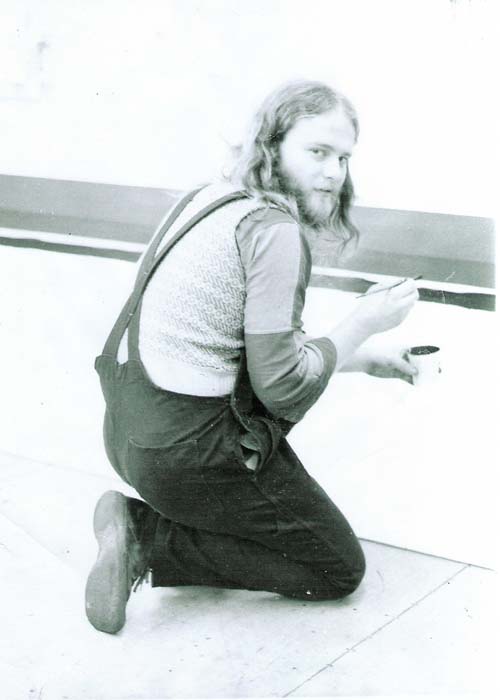 The Art
Andrew Ruffhead works from his studio near the coast ,producing colourful, quirky, drawings, all with a coastal theme, which he sells as signed prints. You can of course buy the original drawing if you so wish!
He also works on many commissions for customers, who would like a more personal piece of art, for example a map including your favourite places, or your house .
Do email him in the first instance if you are interested in commissioning him to do a unique artwork for you.
andrew.ruffhead1@btopenworld.com
Andrew Ruffhead BA (Hons) Dip CSAD, MA, FCSD
Andrew Ruffhead studied Painting and Printmaking at Brighton Polytechnic, and then Printed Textile Design at the Central School of Art and Design.
He has worked as a textile designer producing fashion, furnishing fabrics and wallpapers for companies such as Osborne and Little, Designers Guild and Calvin Klein.
Andrew has taught at Chelsea School of Art, Worthing, Loughborough College of Art and Design, and was Head of the Printed Textile Department at the University of East London for fifteen years.He has also worked for the National Institute for Design in Ahmedabad (India) NIFT ( National Institute of Fashion Technology) based in New Delhi, and The National Institute for Design ( NID) in Ahmedabad.
Andrew is a Fellow of the Chartered Society of Designers, and was chair of the Fashion Textile Discipline Group.
He continues to sell his work in many galleries , shops and restaurants in the UK .